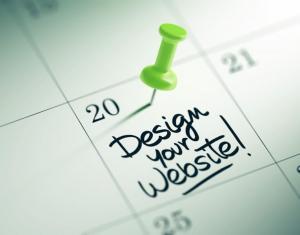 I am sure you will agree that the internet is changing fast. Your website needs to keep up with the changes. Google often changes how it indexes websites. Google reads the source code of your website in order to index it. Search engines can tell when you last updated your website or when you did a website redesign. They can also tell what language your website was created in.
If your website appears old or out dated, it can hurt your SEO. So, from time to time it is a good idea to have your website designer re-design your website. Your visitors will also be impressed if you keep your website looking modern and easy to use.
Responsive Web Design
As I have mentioned many times, it is very important that your website be responsive. Google will penalize your website if it cannot be easily viewed on all devices. More and more of YOUR visitors are using smartphones to view your website. Your website should be easy to read and navigate on all devices.
It is also a good idea to take a close look at the text on your website. Can it be improved? Have your products or services changed? Are your calls to action working? You may want to reword the text on your website to make it fresh and more effective.
Is the structure of your website working? It is important that people can easily navigate your website to find what they are looking for. Visitor's attention span is very short. If they cannot easily find the information they are looking for on your website, they will leave very quickly. Check your Google Analytics account to see what your bounce rate is. If people are leaving your website quickly then you need to offer them something to stay. Free give-a-ways are a great way to keep people on your website. Discounts are also a good idea.
Ask your website designer to make sure the on-page SEO has been maximized using bold or italicized text to your advantage. Also headings should also be using the < H2 > and < H3 > tags. In addition, you may want to make sure you are using the correct keywords.
By redesigning your website from time to time, your website will stay modern, user friendly and SEO optimized. Treasure Web Designs can help you redesign your website. Contact us today for a free website redesign quote!