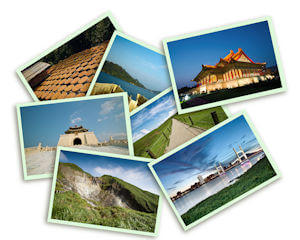 Resizing Your Images:
If you are updating your website yourself, whether you are using WordPress or another CMS (content management system), then you will need to know how to resize the images you want to have on your website.
You can control the image height and width in most CMS systems, however the image on your server remains a large file size.  Having a number of large images on your server will take up valuable disc space and you could run the risk of using up all of your disc space on a few large images.  
Large images slow your website down because visitors have to wait for your large file size images to load.  You could lose potential clients if your website is too slow.  
It's easy to resize your images.  Download software on your computer to do the job, or you can use an online program that you don't have to download and install on your computer. 
Download Image Resizing Software to Resize Your Images: 
If you choose this method, I recommend this FREE program that you can easily install on your computer:  http://www.obviousidea.com/windows-software/light-image-resizer/ 
Online Program for Resizing Your Images: 
If you choose this method, you can use this service to easily resize your images:  http://www.picresize.com/
What Size Should You Resize Your Images to?
I recommend starting off by resizing your images to about 1200 pixels along the longest edge.  Pixels are the little dots that make up an image.  With this size, your image will be smaller in file size and not take up so much disc space.  You can still control the size in your CMS so that the image is the correct size on your website.